The electronic world is actually very wonderful. You can do some funny things with those electronic components you usually use, and the functions are not the same. I have share with you the method of making DC stabilization power and inverter. The components are often used by us. Today, I will continue to share with you a relatively simple and practical small production. I will also tell you the principle of this circuit in detail. Let's take a look at the principle diagram of this circuit first.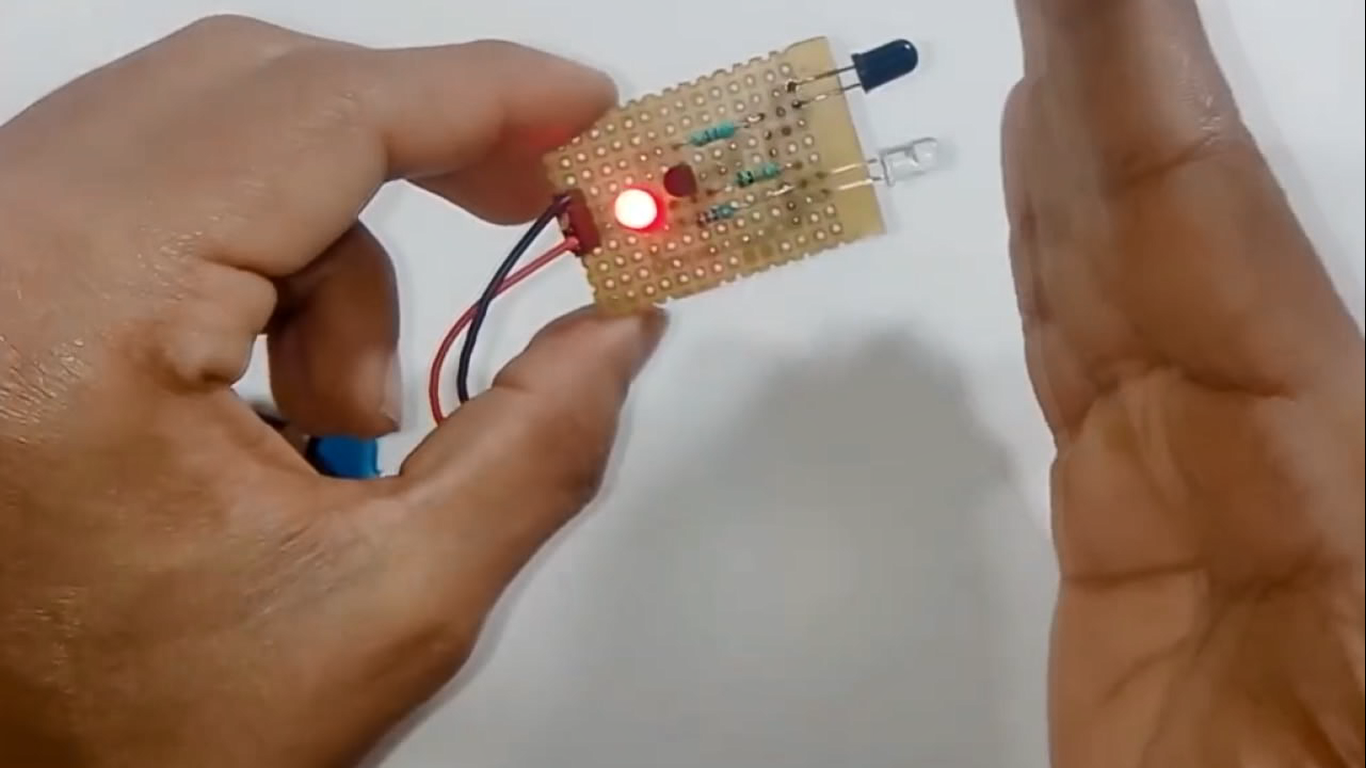 This is a schematic diagram of alarm. In this schematic diagram, we can see a lot of commonly used and familiar components, such as resistance, light emitting diode, triode and power supply. Here, the infrared transmission head and infrared receiver may be slightly a little bit. It's strange, I also found a physical map for everyone. In the figure below, the black one looks particularly like LED lights is infrared receiving head. The transparent ones are an infrared transmission tube. You can think it is a LED light. However, the light it emits is infrared. We can't see it with the naked eye.
So what is the principle of this circuit? In fact, it is also very easy to understand. The main component here is actually this pair of infrared tube. If the infrared receiving head feels the light emitted by the infrared launch head, it will be turned on. If this infrared light cannot be received, it will be cut off. It's very similar, but here is controlled by infrared light.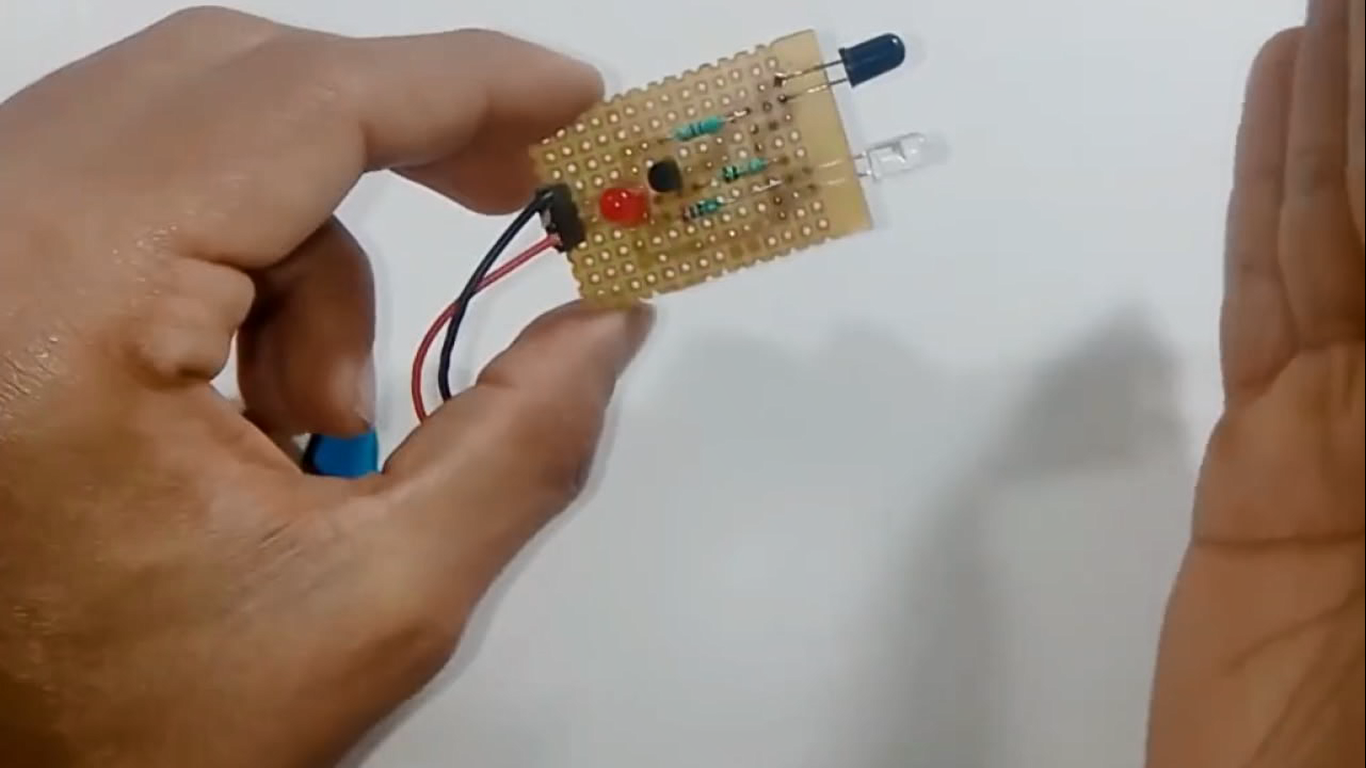 Knowing this, analyze this schematic is much simpler. From the figure above, we can see that the two infrared outside is parallel. Under normal circumstances, we can connect to the power supply. At this time, the infrared light that can be received is very limited, so these light does not allow the infrared to receive the header, and then the triode BC548 cannot be turned on. It is easy to analyze that there is no current in the LED light at this time, so it is not Glow, please refer to the figure below for specific situations
If you use your hands or other objects to approach the infrared, although it is a mansion, the infrared receiving head will receive the infrared light emitted by the infrared hair. When the infrared receiving head meets certain conditions, the transistor will be turned on. At this time, the triode will be turned on. BC548 will also be turned on, and the LED light will also pass the current, which drives it to glow, and the specific situation is displayed below
Therefore, according to this, we can be a alarm. If the effect is not obvious, the LED light can be replaced with a bee twener, and we can also be a anti -theft alarm. In addition, you can also be a wall barrier. The wings of imagination can come up with many other fun small production.