Paul Everitt, 38, spent 18 months building a miniature wildlife village in his garden, attracting squirrels, foxes, badgers and pigeons to play in this super-luxurious "club," the British newspaper Metropolis reported on December 8.
Paul is a long-distance traveler who loves nature, but due to the pandemic, he can't go abroad or go on outings in the wild, so Paul found a new way to get closer to nature – building a miniature wildlife village in the garden. "I've lived in Canada for a while, I miss that wilderness, I'm used to bears and wolves roaming around me, and I love these wildlife." Paul said: "When I came back to the UK, I bought a three-bedroom bungalow in Grimsby with a big garden and wild animals like squirrels nearby, so I started cleaning the garden and building 'clubs' for them. "
The "club" is luxurious, with Paul using recycled planks and other materials to build a 1.5-meter-high platform, bridges, rotatable corn stirring feeders, an infinity pool and a mini Christmas cabana.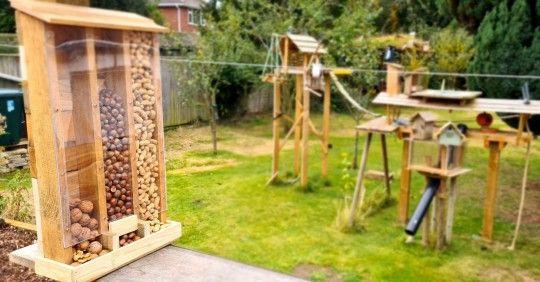 Paul said that he didn't have a TV, and the happiest thing was sitting quietly and watching these cute wild animals play in the paradise he created, "In addition to the cute little squirrel, I have seen eight foxes, a badger and a lot of birds playing in the 'club', which is amazing!" (China Youth Network compiled report)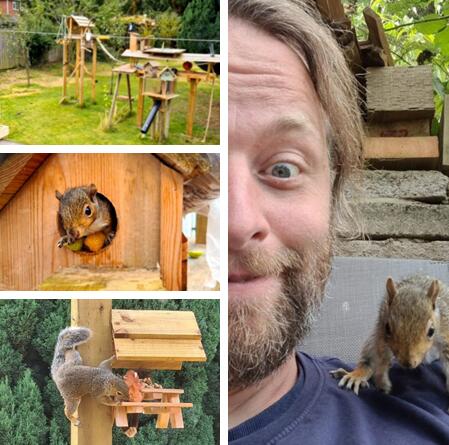 Source: China Youth Network