Frontline Jun can tell you very responsibly, this time
Shanghai Disney Resort
and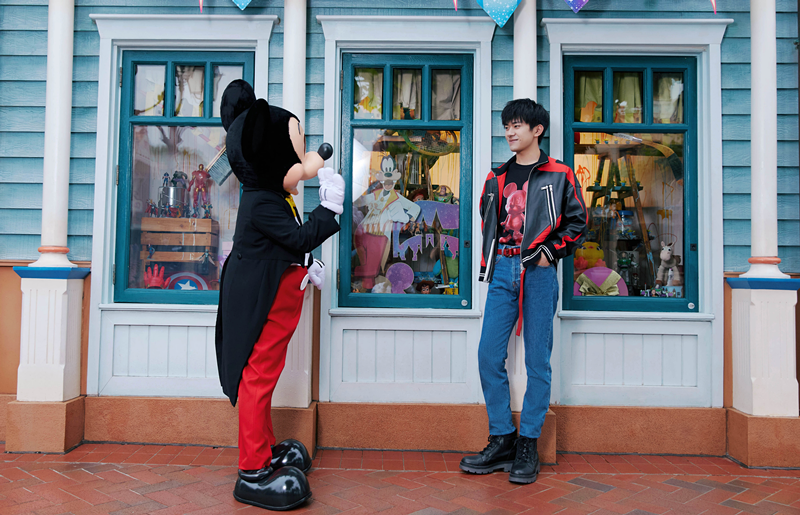 Yi Yangqianxi co-launched the exclusive limited edition "5th Birthday Celebration Phantom Mickey Series"

, in addition to the beauty value online also has a very high collection value, do not miss it!
This collection contains a total of four products –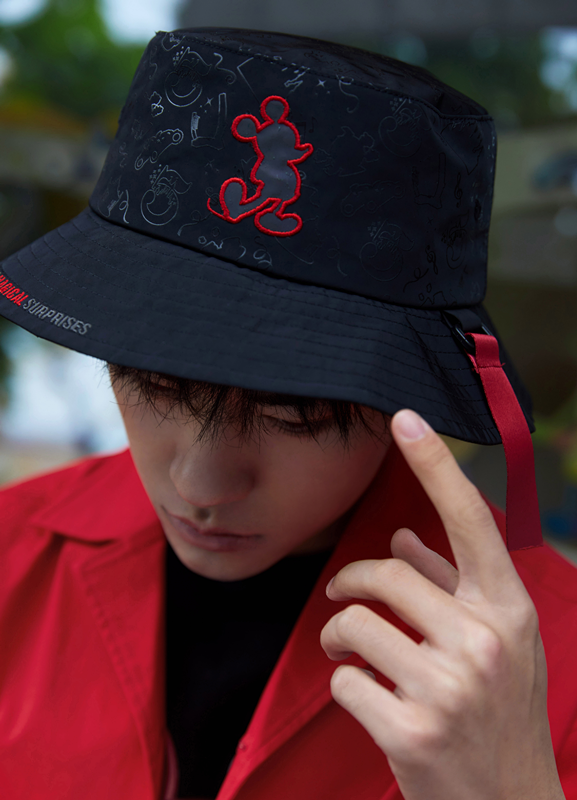 Backpack, key ring, T-shirt and fisherman's hat
, each piece is combined in design
Classic Disney elements
, and most importantly, it blends perfectly
Yi Yangqianxi's personal style
, ingenious trend design, bring
"A year of surprises"
Another surprise!
One of the reasons why the "Phantom Mickey Series" is named "Phantom" is because when shooting with flash, the color of some reflective materials in the product will change color!
Trust me, Mickey fans will love this
Backpack

! In addition to the cute Mickey's shape, he also chose it creatively
Colorful reflective materials
, take a picture of it on your back, in the photo Mickey will show different color changes, futuristic, dominate the circle of friends in minutes!

Yi Yangqianxi's favorite red is this one
Street style black tide T
Infused with a touch of agility, the unique 3D technology makes the red Mickey in the center of the T-shirt look more vivid and cool, and the eye-catching index is 100%!
Reflective silver contrasts with dark red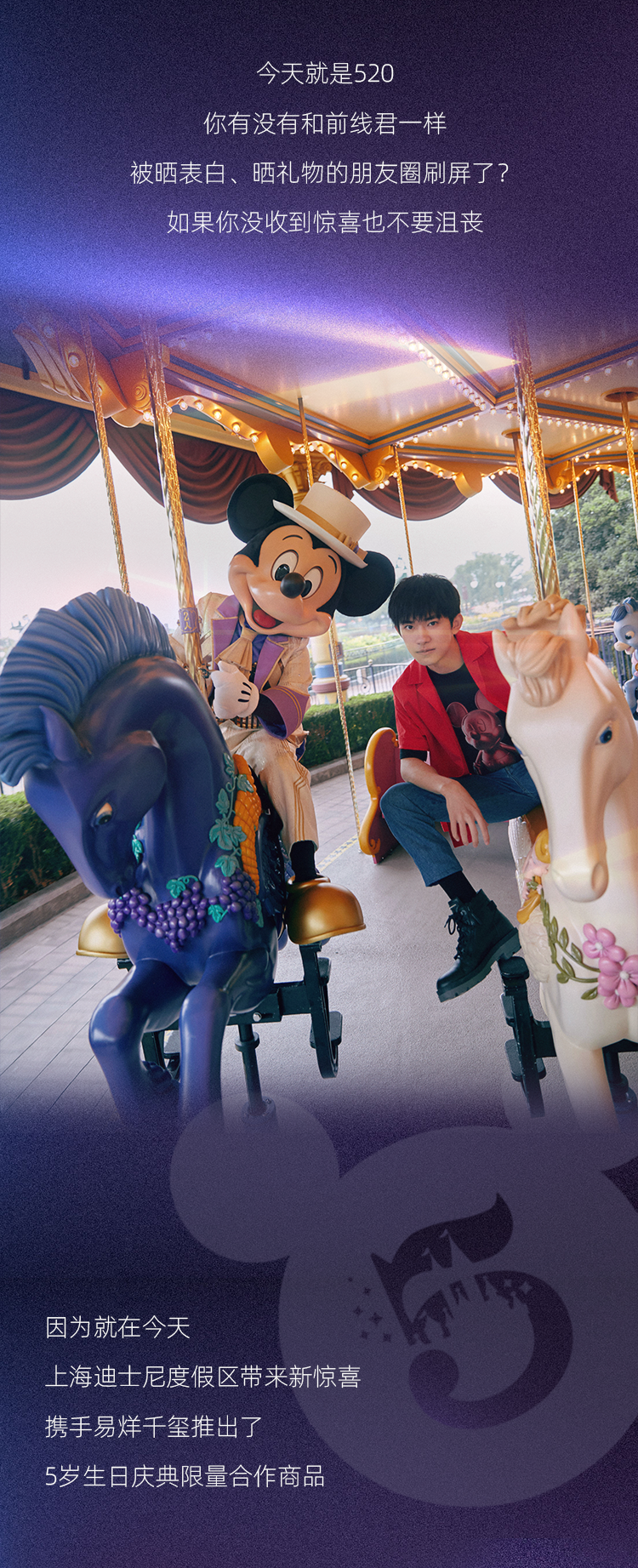 Mickey's key ring

It is a piece not to be missed in this series, it is both cool and cute, and it can be worn with trendy clothes to go out on the street, and it will be "out of the circle" if you are not careful!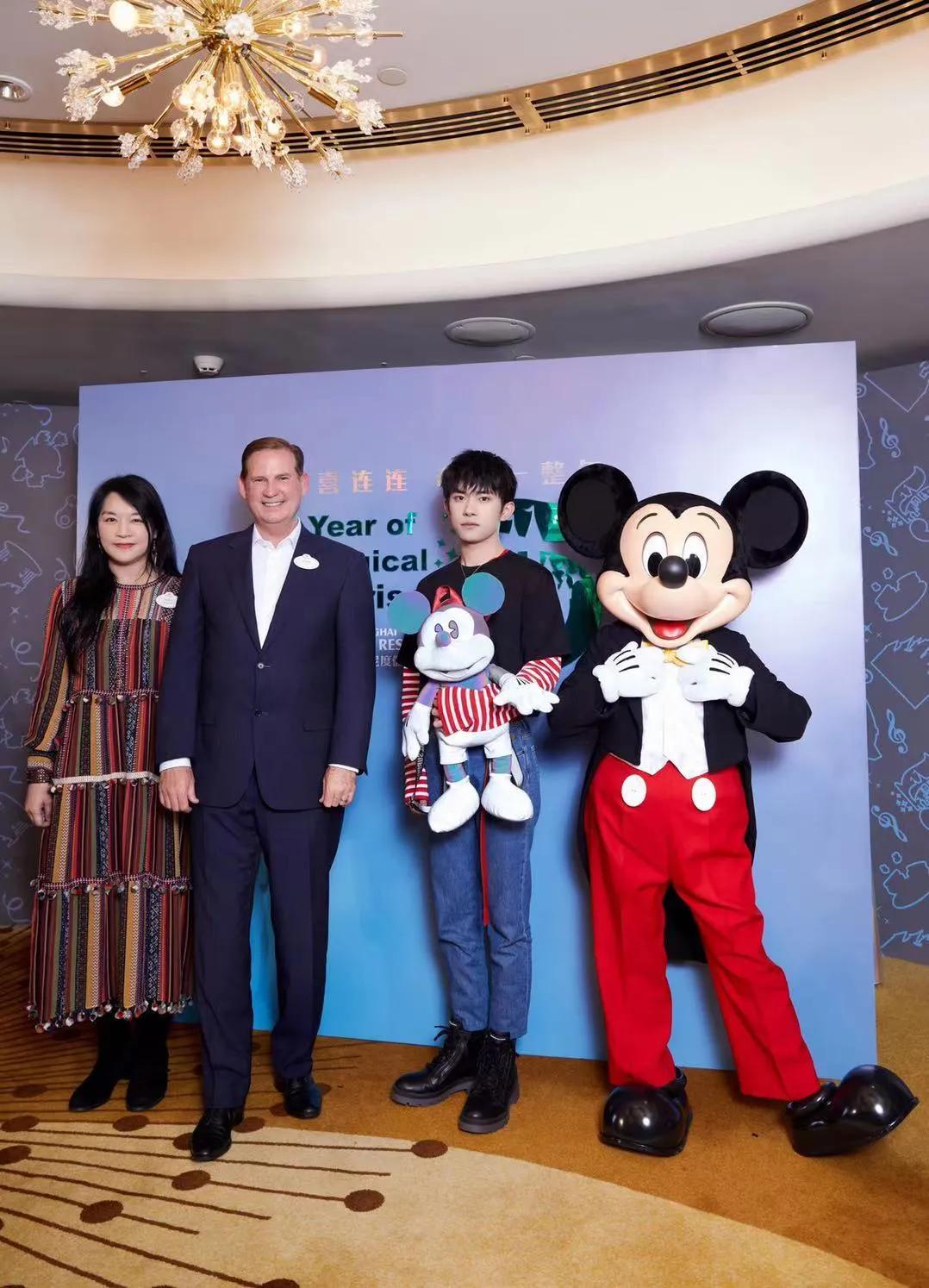 The fisherman's hat is a must-have fashion item of the moment, and it is printed with a chic on the body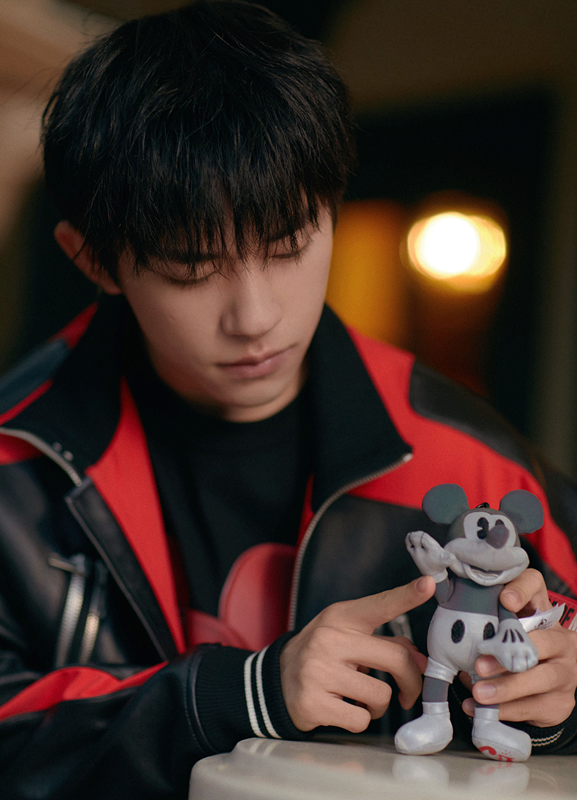 Reflective material Mickey silhouette
, and convergence
Dark dark lines of many iconic attraction elements within Shanghai Disneyland
, fashionable and versatile, concave shape is indispensable!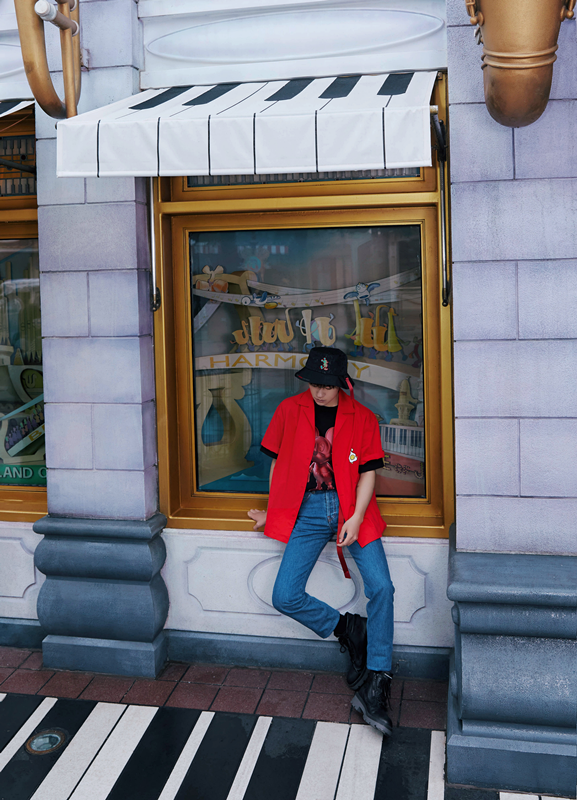 Isn't it super exciting to see here? After all, the new "5th Birthday Celebration Phantom Mickey Series" is very trendy, combining Disney's classic Mickey image and Yi Yangqianxi's unique fashion attitude!